Entry posted by Xeno ·
426 views
It's Summerslam weekend. A weekend of pro wrestling from all over the world, celebrating years of hot intense action. Boiling rivalry. Scorching female participants. And all out excitement for those who will be in attendance. So let's talk video games. Yes, video games brought me closer to pro wrestling with creating my own wrestler, my own story, or even making myself to go up against the likes of Stone Cold Steve Austin, The Rock, John Cena, and the Undertaker in a couple of exhibition matches. I've been a wrestling fan since the 80's, and has always bugged my mom to get me the latest wrestling game for whatever console I have. So it's only fitting to do a top ten list of the best wrestling games out there today! Now for this list I'm only going to discuss about games released in America, so nothing from Europe, Japan, or anywhere else. Plus in fairness, I am going to do one game per franchise to spread out the list. With that said, let's do this!
10 Pro Wrestling
Let's kick things off with the original wrestling game dated back in the NES days. While wrestling games weren't good and may not have aged well in the 8 bit era, this game has a nostaglia feel that money gamers especially hardcore wrestling fans truely love. Compared to other games in that Nintendo was competing, especially licensed wrestling games, Pro Wrestling had an upbeat and intense chiptune that brought out the best between two competitors vibing for the 3 count pinfall. Controls are simple and does get use to but anyone can pick up and play. And more importantly, the characters are memorable, which guys like The Amazon and Star Man being the fan favorite, so much to the crowd's delight that the latter of the two is an actual wrestler in a wrestling promotion. It's a game worth trying and worth commentating or hosting a tournament for. Remember, A Winner Is You.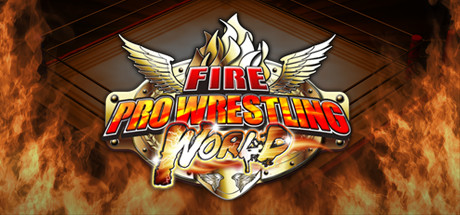 9 Fire Pro Wrestling
There have been a lot of simulation games where you get the chance to book your fantasy match up in the wrestling Universe. Sting vs Undertaker. Okada vs Seth Rollins. Eddie Guerrero vs Shawn Micheals. However, one game that truly captures the ideal of a dream match is none other than Fire Pro Wrestling. Fire Pro Wrestling is mostly known in Japan than in America or Europe, but wrestling fans pick this game up for a good reason, they want to book a fantasy matchup that we may never get or has been denied due to politics, egos, or a passing. It offers a large amount of customization, from the wrestlers, to the arena, hell even the referees. While move list doesn't quite match what certain wrestlers are in the customization, can be hilarious to see Brock Lesnar performing a 450 splash or The Rock doing a Jackhammer. Overall, this is one of the most important games you ought to pick up if you want to create your own federation with little to no restrictions.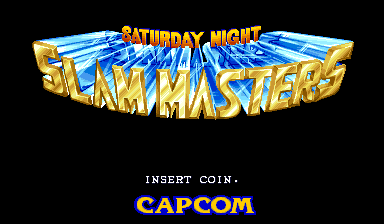 8 3 Count Bout/Saturday Night Slam Masters
These two are one of the best Arcade Wrestling games to come out in the 90's. But to determine which one of the two deserve to take this spoke, I decide to put both of them on the list. Let's start off with 3 Count Bout, a game that was made for the Neo Geo arcades. The game is bright and amazing, and the controls are simple with a 3 button command. The game also uses wrestlers paying homage to the legends that we know such as The Great Muta and Bruiser Brody. The game also have gimmick matches, ranging from a traditional wrestling match, a street fight, and an actual electrical ropes match, seriously even Japan can't be this bat shit insane...on second thought nevermind. Over on the other side, Capcom's very own Saturday Night Slam Masters is more technical than 3 Bout Count, giving a little more strategy and face pace gaming due to the timer being shorter. It has an homage of Big Van Vader and let us not forget Metro City's greatest Mayor before Mayor Cody, Hagger. The music is exciting and the gameplay is intense. Both arcade games do have their pros and cons, but the fact that these two were the best that both SNK and Capcom has ever offered before the end of wrestling arcade games prove just how amazing both companies can be when they provide a twist to their fighting game genre. 
7 WWF Attitude
While I want to put a certain Playstation game on this list, unfortunately the one per franchise rule is in effect, but this one will make up for it. WWF's Attitude era was highly regarded as the best era for the WWF/WWE. The standards were high as wrestlers such as Stone Cold Steve Austin and Mankind, two of the most unappreciated wrestlers from their rival company, became world champions, while guys like The Rock and Kane would make an impact. It's also one of the companies best games as it host a massive 42 roster set with some of the most popular wrestlers at that time. The game has been mostly known for their customizable features, allowing players to freely create a slew of wrestlers, even from modern times, PPV's, and arenas as well. It even offer a new tribute package to late great Owen Hart, following his tragic passing. And the best part is this game is available for almost all consoles at that time, so you can get yourself a copy and create some of the most wildest wrestlers today.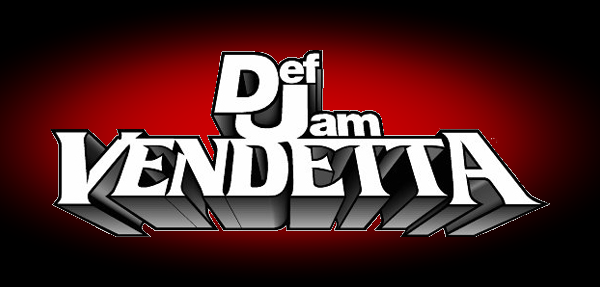 6 Def Jam Vendetta
This is the last of the 3rd party wrestling game on this list however it is one of the best for EA BIG series. Def Jam Vendetta was suppose to be a sequel to the WCW Mayhem games, but the company shut down before any work can be done. Instead they opted with rap artist and musicians from the Def Jam team to create one unique fighting games mixed in with wrestling leeway. Thus rappers like Method Man, DMX, Ludacris, and D-Mob participate in pro wrestling ring action that is less settling than what we see today, with some interest DJ beats playing in the background. What's great about this game is not only the gameplay and an interesting story, but the rappers themselves and how well presented they are in this game, especially when they are targeting teenagers. Even if you don't know about the rappers nor ever heard rap music before, this game is captivating with the rappers attitude and great graphic look along with an arcade feeling to a wrestling game. It's one to own, dawg.
5 WWE All Stars
And speaking of a wrestling game that feel like an arcade, WWE decided to mess around with their current superstars at that time and make them massive mean killing machines that delivers heavy blows and knocking their opponents high into the ceiling before going down the floor. WWE All Stars was a spinoff towards the classical games WWE was putting out at that time, and it was of course a nice change of pace, ditching the simulated style of WWE with bogus attacks that makes it feel very cartoonish. Wrestlers like John Cena, Rey Mystrerio, Randy Orton, and Triple H take on legends such as Hulk Hogan, Andre the Giant, Steve Austin, and the Ultimate Warrior with over the top finishers included. This also helps set up a true definitive fantasy warfare that we always wanted as a wrestling fan. Rowdy Piper vs CM Punk, Randy Orton vs Jake Roberts, Sheamus vs Ultimate Warrior. In fact we want it so much that they even included it as part of the features for this game where we can play either the current superstars or the legends. For how cartoony the game looks and easily it is to pick up and play, WWE All Stars is a great way to play something that is not traditional.
4 WWE2K14
Now it's time for something traditional. After signing a deal with 2K games, WWE and 2K has created WWE2K series, which is a simulation towards Wrestling matches. Current superstars like John Cena, CM Punk, Brock Lesnar, and Daniel Bryan all get a chance to get improvements on their appearance, their mannerisms, and gameplay style. Thou what makes it on this list is of course the 30 years of Wrestlemania. To hype up the upcoming Wrestlemania 30 event in New Orleans, WWE2K14 have players experience some of the best moments to take place in the past 29 Wrestlemanias, in 5 different eras. Each era has included a variety of hype packaging, promos from the wrestlers themselves, and a variety of objectives to relive the hype moments that has happened in the matches themselves. While not all promo package was included and not every wrestlemania moment was in the game, you can't help but enjoy what has happened in the 29 wrestlemanias prior to the 30th Wrestlemania and go back with a smile. Having full memories of what you seen on television or if you have been there live.
3 WWF Wrestlefest
It's by far the first WWF wrestling game I have ever played and it was fun. WWF Wrestlefest is the arcade game that has been placed in laundromats, pizza parlors, bowling alleys, and other great arcade locations. It only featured two modes, a tag team mode, and a battle royale survival mode, but the roster and the graphics makes up for it. Having wrestlers such as Hulk Hogan and The Ultimate Warrior, Jake "The Snake" Roberts and The Big Boss Man, "The Million Dollar Man" Ted DeBiase and Mr. Perfect, Sgt. Slaughter and Earthquake, or a mixture of those 8 create a unique team up and fantasy booking that is like none other. The gameplay is simple and easy, and gives you that wrestling feel you get from watching it on television. This also happens to be the first game I can remember that ask you to slip in an extra 25 cent to boost up your wrestlers moral and give them energy. Nonetheless, this game look and feel as well as great roster makes it up as one of the best wrestling games of all time.
2 WWE Smackdown Here Comes the Pain
It's one of Smackdown's greatest games of all time and one that we won't have in a long time. Smackdown Here Comes the Pain feature a roster that holds a mixture of the Attitude Era and the Ruthless Aggression, with guys like the Rock, Steve Autsin, Triple H, Shawn Micheals mix in with guys like Brock Lesnar, Rey Mysterio, Goldberg, and John Cena. It introduced us to the Legends of WWE like Jimmy Snuka, Hillbilly Jim, George the Animal Steele, and Iron Sheik, and female wrestlers as well...with some interesting gameplay added in. It improved in the gameplay such as the ladder matches, Hell in the Cell matches, cage matches, and the debut of the Elimination Chamber Match. And the Story mode is one of the best the series has created. Add in the blood feature, Royal Rumble settings. And you get yourself on the must own Smackdown games for the Playstation 2

1 WWF No Mercy
Lo and Behold the greatest wrestling game of all time. It's hard to find which wrestling game is better than this one, and even if I were to include imported wrestling games, it wouldn't even knock this game off the mountain. WWF No Mercy was at the time the best wrestling game for the Nintendo 64 and it still is. It allows us to have huge customization of our own created wrestlers and even the wrestlers themselves, giving us the freedom to change how they look, what they wear, or even their movesets before later games. The game also gave us a unique way of dealing with the story mode, having us go through a trail of challenges before taking on the champion and even allowing us to defend the belt to continue on with the story mode. Even if you do lose a match, you sometimes don't get knocked off but rather continue on a different path than expected. The gameplay is simple and the game does a great job representing the wrestlers and the others, like Vince McMahon, Paul Bearer, and...a Ho!? The game modes are all there and with 4 players playing on the same couch without needing an extra multitap or memory card makes this one of the most satisfying wrestling games to own in your library.
Have any wrestling games that should be on this list? Comment below and be sure to follow. Stay Awesome everybody.