Entry posted by Xeno ·
93 views
Evo has created magical moments for everyone participating or watching the event. It brought in fascinating stories of players dominating the tournament, coming from parts unknown to rise up and claim the championship, shocking upsets, or thrilling comebacks. It brings the fighting game community together for this one moment, a three day weekend of exhausting game with almost everything on the line from the start and nothing to lose at the end. But more importantly, it gives us a chance to get excited for the rewards we get from our favorite fighting games. For several years, Evo has been the platform for fighting game news, DLC, and updates that we all want to know. It's the Super Bowl for all fighting game tourney out there, and these commercials or trailers in proper terms, gets us hyped for the upcoming months ahead and what we expect for the future. Today, I'm counting down the top 5 Evo trailers and News that broke out this weekend. Let's do this!!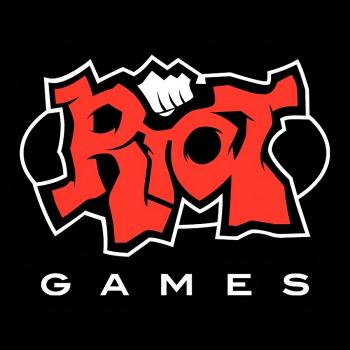 5. Riot games making a fighting game.
While it is the worst kept secret in the fighting game community, the idea of a new fighting game being brought out by this unlikely company is still news worthy to this day. Riot Games, a company that has been known for League of Legends, has announced from the first day of Evo that they are making a new fighting game. After acquiring Radiant Entertainment Studio back in 2016, Senior developer, Tom Cannon, has stated they are in the lab making a new game that will hope captures the audience attention here at Evo. Riot Games has found success with League of Legends, even having it become an esport in just a short amount of years. But the idea of making a fighting game that is not related to their speciality is interesting, because it may show whether Riot Games can be successful in two different genres, or if they are a one hit wonder.
4. Tekken 7 updates and their newest characters
Katsuhiro Harada, the producer on Tekken 7, has made an important announcement of changes that will be made to Tekken 7 and apologizes that there won't be any other extra news other than that and heads off the stage with some fans being upset that their favorite game got the shaft. After coming back to the stage, he announces the next Tekken tournament to be held in Bangkok, Thailand, the next stop for the Tekken tournament series. Having some cheers coming from the crowd, there was still a fowl in which Tekken hasn't received any other news info. But Harada once again head to center stage with an uproar of approval from the crowd getting everyone ready for the big reveal. Tekken 7 will be getting new moveset and updates to make the game challenging and competitive for future Tekken tournaments, but the fun doesn't stop there. In addition to the updates, Tekken unveiled Zafina, a returning character from Tekken 6, who has possessed the power of Anubis, the final boss of the game. Plus a new original character name Leroy Smith, a martial artist from the mean streets of New York bent on revenge. It's at this point Tekken has captured audience attention with a returning character a new character shrouded in mystery. While it wasn't earthshatter as their last season reveal of a special guest character, Tekken still got a large approval from the audience and fans everywhere in the world.
3. Soul Calibur 6 crossover
It's safe to say that Soul Calibur isn't forgotten. After the release of 2B from Neir, there was an empty gap between her release and Evo, having no news of who the next character is going to be in the first season of Soul Calibur. That all changed during Soul Calibur's run in Evo. Not only are we blessed with a returning character from Soul Calibur, Cassandra, we were also given news that the game will be updated with new gameplay features and more characters in the future along with a special guest character. That special guest character arrived under a cherry blossom tree. Haohmaru, the protagonist in SNK's Samurai Shodown was immediately revealed to be the special guest character for Soul Calibur 6 and the internet blew up. Showing how much Soul Calibur is known for bringing in special guests in nearly all pop culture including games. This along with Cassandra has gotten gamers anticipated for the next season of Soul Calibur 6, transcending them to history and time for an opportunity to get this character.
2. SNK 9 months of promises and new game
Let's face it, Samurai Shodown was a mess after 4th or 5th edition of the game. They incorporated unnecessary features to the game, some of the characters weren't interesting. It was becoming something that fans may have rejected, and newcomers to feel the game is trying to become something it isn't, until 2019. Samurai Shodown became a massive hit from release, and after their appearance on the lineup in Evo, Samurai Shodown is doing a lot to keep their fans happy and excited for a game that was nearly forgotten after their last installment, even if it means they are going to give them presents one each month. Samurai Shodown will be releasing 9 new characters each month, starting with Rimururu later on this month. They'll be giving a free new character next month as a thank you to all the fans who help giving support to Samurai Shodown. And has already announced their first character in 2020, Mina. While SNK has done a lot to make sure the fans get what they want, the announcement of King of Fighters 15 rock the stadium, being underdeveloped but having a possible release in 2020. SNK hasn't been known as one of the top fighting game companies thanks to Capcom, Netherrealm Studios, and Namco Bandai, and most of their games were known in the 90's and not in the 2000's. But coming out late this year with a load of nostalgia games being modernized has given us prove that video game companies can make a comeback. Not only that, but shown that they know what gamers want.
Before we get to number 1, here are some of my honorable mentions.
- Blazblue Cross Tag Battle gets a new guest characters and a new RWBY character: I'm not too fond of the Blazblue Cross Tag Battle but despite this, I do feel the game is very good to play. One of the problems, maybe, is because of the characters and after receiving Heart Aino the interest has of course peaked. While Blazblue will be getting Akatsuki and Blitztank from the Akatsuki Blitzkampf fighting game series and Yumi from the Senran Kagura series, the game will finally have a RWBY character Neapolitan, a henchwomen from the RWBY animated series.
- Mortal Kombat reveals Nightwolf: Nightwolf did technically reveal before Evo, but it's still fighting game newsworthy. After the release of Shang Tsung, the trailer reveal who was to be true in the leaks, that Nightwolf is the next DLC character in the Mortal Kombat franchise. What's interesting about this is the fact that this is a new Nightwolf compare to the one from the past Mortal Kombat games, including the one who is now currently a revenant. Nightwolf has new features and skills that will be useful both in offense and defense and does have some interesting moveset as well. We won't know much about the Native American warrior until his release date later this month.
- Street Fighter next three: Again, another news that was revealed before Evo, but still newsworthy. Street Fighter has released their next set of DLC characters with two making a comeback, while the third would be making her Street Fighter debut, even though she was from another game. E. Honda, the Sumo who can give you 1000 slaps before bed time, has been the first to be on the Street Fighter trailer, alongside of Poison, the former Mad Gear member and manager of Hugo, and Lucia, a character from the third Final Fight game. While there hasn't been anything else other than those three, the thought of Final Fight characters making their way to Street Fighter is both interesting and odd, since characters such as Cody and Guy were the main staple of the game in both series. It isn't news breaking but seeing these three in future DLC release makes it more exciting for the next level of Street FIghter.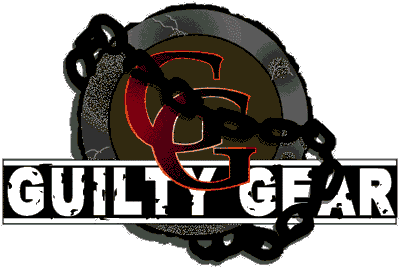 1. Guilty Gear 2020
Throughout Evo, we've heard leaks, we've heard rumors, we heard stories about what is coming out and also try our best to figure what's the next move from our favorite fighting game companies or games, but this of course takes the cake. Guilty Gear is one of Arc's System's best games. A revamp fighting game series that given us Sol Badguy, Ky Kisuke, and many more characters, mixing with heavy metal music and magical spells and powers. And it is making a return in 2020 with a new look, new characters, and maybe a new attitude. While the game is still underdeveloped, fans are going wild for the games release and are hoping they will get to know more as the months go by. For now, it's time to get ourselves prepare to Rock in 2020.